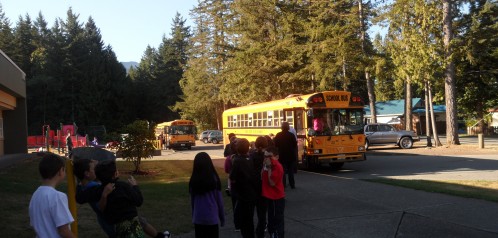 UPDATED AS OF September 2022
| | |
| --- | --- |
| Outside Supervision Begins  | 7:39 am |
| Morning Entry Bell | 7:54 am |
| School Starts | 7:59 am |
| Recess Break | 9:49 am - 10:04 am  |
| Lunch Break | 11:54 am - 12:38 pm |
| Dismissal | 1:58 pm |
| Outside Supervision Ends | 2:13 pm |
To help ensure our students' safety, staff members supervise on the school yard during play times before/after school, at lunch and recess. 
Your child may also be involved in other activities supervised by staff, such as extra-curricular sports or student volunteer opportunities.     
Please arrange your child's arrival or departure so that it matches our supervision schedule and/or their commitments.